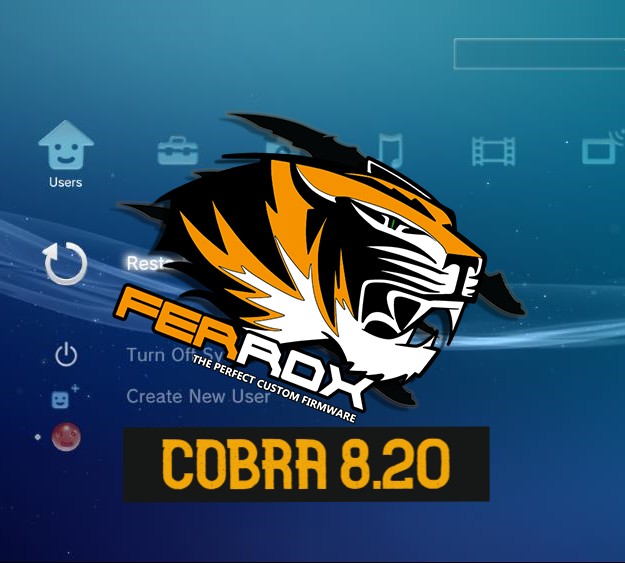 Our Italian Alexander offers us his new Custom Firmware CFW 4.86 Ferrox Cobra 8.20, it integrates the usual adjustments of the developer, with in particular these XMB mods.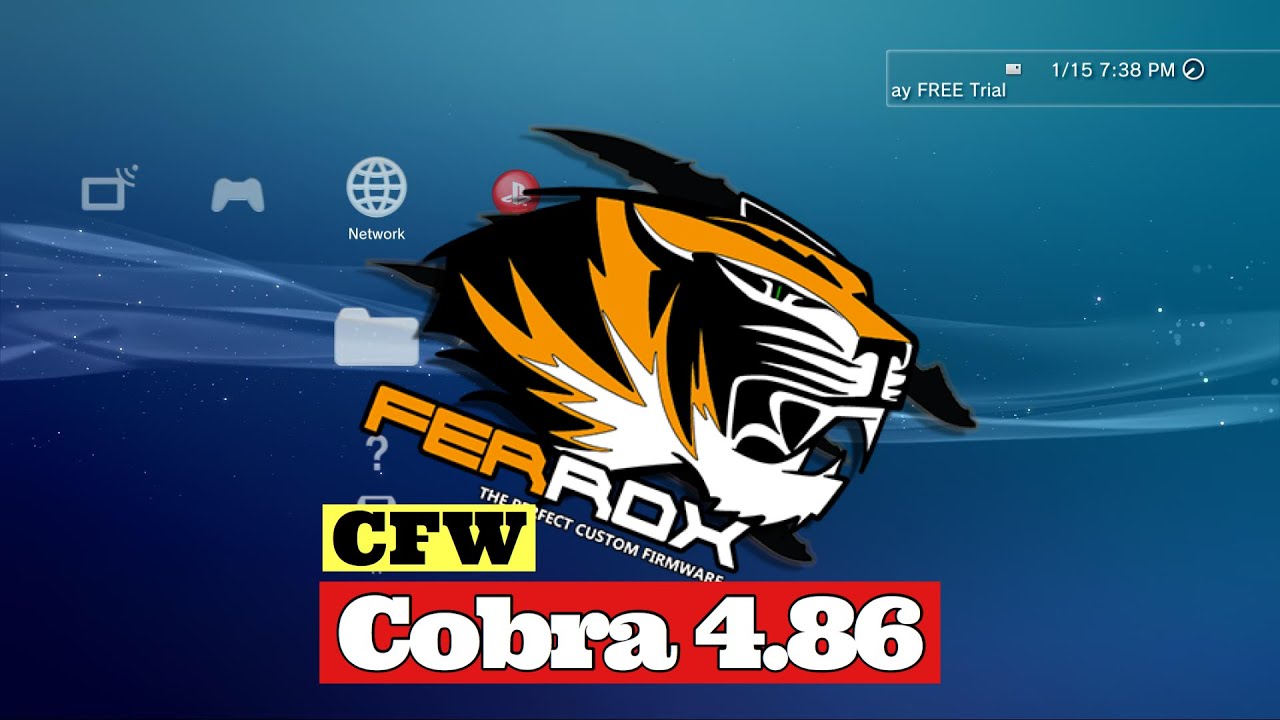 As always, we do our work for the community, by publishing the good old FERROX. We are here to present the new Custom Firmware CFW  FERROX Cobra 4.86, with the integrated functions of COBRA 8.20. We know that the developer Aldo Vargas (@aldostools) is working on a new version of COBRA, so it is not excluded that other revisions of our FERROX are also planned. Speaking of the Custom Firmware CFW in question. There are no improvements in the system. It is practically equal to 4.85. "
FEATURES OF CUSTOM FIRMWARE CFW 4.86 FERROX COBRA : 
New CFW Ferrox 4.86 v1.00 Cobra 8.20
Developed from Sony Officiel firmware OFW 4.86.
PSN / SEN Activated.
Possibility of updating from any Custom Firmware CFW (CEX).
Possibility of updating from Officiel firmware OFW 3.55 and Firmware OFW 4.86 of origin [with PS3Xploit – compatible consoles only].
Ability to downgrade from any Custom Firmware CFW with active QA.
QA indicators active if they have been activated previously.
Addition of COBRA 8.20 patches
New optional look of the XMB (see installer of the FERROX mod below).
Compatibility of Sony Playstation2 PS2 games.
Compatibility of PSP games in ISO / Minis / Remaster format.
Compatibility with the latest version of ReactPSN.
Derivation of the RSOD screen for consoles affected by RSOD.
4.86 keys to start the games signed with the 4.86 keys
App_home / PS3_GAME.
In-game XMB screenshot – find the option in the Photos column of the in-game XMB game.
Support for remote reading.
Integrated package manager, replaces the classic Install Package Files.
Added temperature display in XMB In-Game on PS2 games. Thanks to the 3141card.
Patched to remove LV2 protection.
LV1: Patched the CoreOS Hash Check to prevent the brick on the console from downgrading not broken down.
LV1: Peek & Poke.
LV2: Peek & Poke.
PS3 BT Remote patch.
PS3 BluRay Disc patch.
Epilepsy message disabled at startup.
CINAVIA protection completely disabled.
Download Link: 4.86 FERROX COBRA
The CFW 4.86 Ferrox Cobra 8.20 has been tested on the Playstation 3 NOR and NAND, and the conclusion is considered very stable. it is possible to update it easily from any Costum Firmware CFW. Homebrews already tested on CFW 4.85 will also work on 4.86, except for some apps like SEN Enabler which need to be updated to support the new firmware. All others are functional.
CFW 4.86 Ferrox Cobra 8.20 has been tested on Playstation3 NOR CECH-2004B, Playstation3 NOR CECH-2104A, and Playstation3 NAND CECHG04.
To install The CFW :
1st Step Download the The CFW 4.86 Ferrox Cobra 8.20.
2. Try to Rename the downloaded file.PUP to : PS3UPDAT.PUP
3. Connect your USB Drive to Computer and format it in FAT32 mode.
4. Create a new folder called PS3, and inside PS3 Folder, create another Folder called UPDATE.
5. Now Paste the file PS3UPDAT.PUP inside UPDATE Folder, which would be the Custom Firmware.
6.Eject Now the USB Drive from computer and connect it into the right USB port on the PS3.
7. From XMB go to the Settings, then System Update and select By storage media.
8. click X to Select the CFW and star the installation.
its All, Congratulation, your PS3 Updated to The CFW 4.86 Ferrox Cobra 8.20 successfully.
How To Jailbreak Your PS3 Fat And Slim On Officiel Firmware OFW 4.86 And install Rebug CFW 4.86 + Multiman
How To Jailbreak Your PS3 Slim 3000 And Super Slim On Officiel Firmware OFW 4.86 And install HEN + Multiman