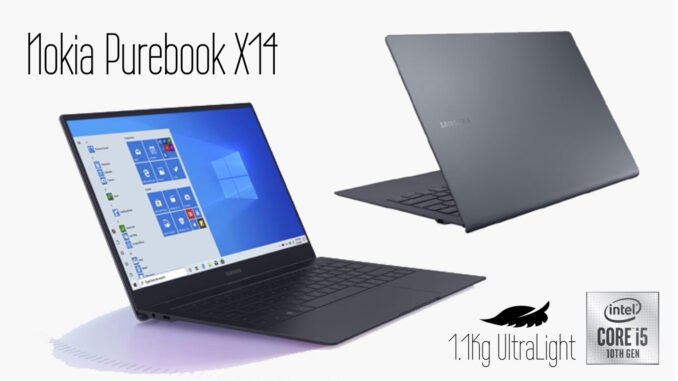 Nokia has launched a new laptop PC under the name of Purebook X14, with elegant design, and with a 10th generation Intel Core i5 processor, and an integrated UHD620 graphics card.
This New Nokia Laptop PC comes with a metal body and with a blend of the strength of magnesium and the lightness of aluminum.
The new Nokia Purebook X14 laptop has a 14 inch IPS LCD display with a full resolution of 1080/1920 pixels, and with the highest resolution infrared camera which supports facial recognition on Windows System.
The keyboard of Nokia Purebook X14 is backlit and can be adjusted. Inside this new computer, there is an 8 GB of RAM and a 512 GB capacity NVMe SSD hard drive,  2 USB 3.1 ports, one USB 2.0 port, one USB 3.1 Type-C port, a network port, headphone port, HDMI port, And the charger port.
Nokia Purebook X14 battery has a capacity of 46.7Wh, it takes 8 hours and recharges with a 65W charger.
Finally, the Nokia Purebook X14 is available starting in December 18 2020 for around $ 815.