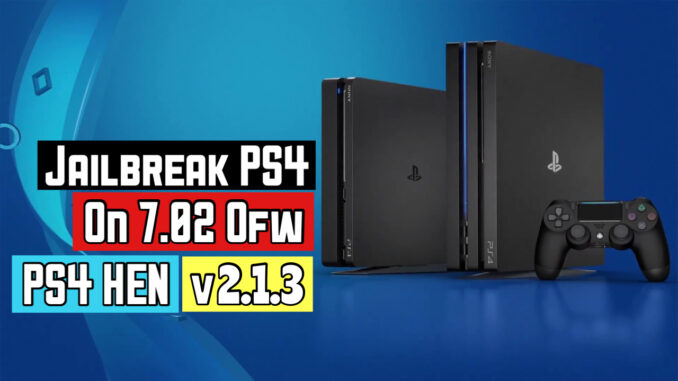 PS4 7.02 Jailbreak is Finally available! Excellent news. an intense day for PS4 enthusiasts. A complete jailbreak for firmware 7.02 appeared and which will allow us to obtain a read/write authorization on our Playstation 4.
You Can Download PS4 7.02 OFW Update From Here. From Here.
So If you're in 7.02, initiative disconnect your console from the internet. Then attend settings/system / automatic download, and uncheck all options. After you reconfigure your internet connection, if you're in Wi-Fi you set personalized Wi-Fi, select your network, just you modify the first and secondary DNS by those of alazif 165.227.83.145 in primary and 192.241.221.79 in secondary. This manipulation will block the connection to the official Sony server.
Then, you attend your internet browser and take away all of your open pages, close and reopen your browser, After entering this Web address: https://dmiller423.github.io/ a replacement Page Will load, And you'll have a message like what the memory is insufficient! You click on OK, its automatic recharge until it works, you want to always click on ok until you get the message PS4HEN v 2.3.1! Congratulations your console is jailbroken. For now, this jailbreak isn, 't yet 100% stable! So if you've got a flashable version like 6.72 OFW or 5.05 OFW, it's better not to update to version 7.02 for now and await a more stable jailbreak.
Notes
The page will crash on successful kernel exploitation, this is often normal,
There are a couple of races involved in this exploit, losing one among them and attempting the exploit again won't immediately crash the system but stability will take success.
The Video Below shows you these procedures to simply jailbreak PS4 On 7.02 official firmware.