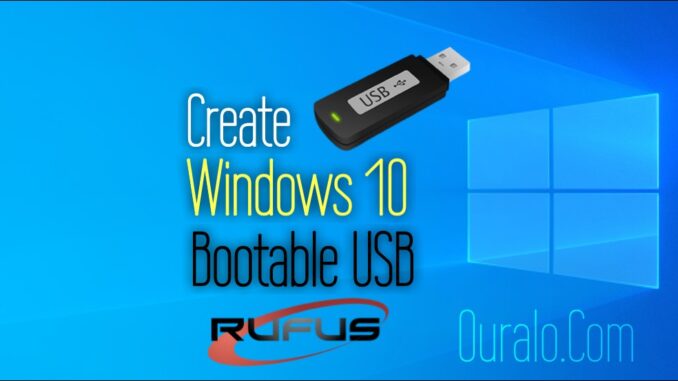 This article aims to show you how to create Windows 10 bootable USB in a simple fast and efficient way using Rufus software.
Rufus is free software that allows you to create bootable USB keys from an ISO image to be able to install operating systems on your computer, especially a computer that does not have a DVD drive.
Before starting, you must know What is Bootable USB Drive? A bootable USB drive is a USB Drive on which an image file in ISO format of an operating system is installed (Windows, Linux, macOS…).

Normally, each time you start your PC, it boots from the operating system installed on the PC's internal hard drive. However, by running the bootable USB drive, you can boot your computer using the USB drive's ISO image instead.

A bootable USB Drive can help you if you need to recover your operating system, repair your windows or install a new operating system on your computer.
To Create Windows 10 Bootable USB Key, you must follow these simple steps:
Download Windows 10 ISO image from here. (You will find on this site several versions with several languages)
Download Rufus software from their official website: rufusdownload
After the download is complete, run Rufus.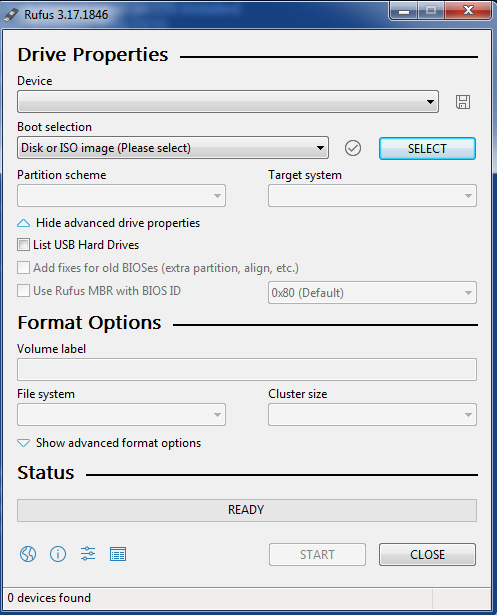 Plugin Your USB Drive to Computer.
Rufus detects USB Connected (Device section).
boot section: leave it in Disk or ISO image.
Click Select to import your Windows 10 ISO image file.
Volum Label: leave the default.
File System: NTFS.
Cluster Size: Default.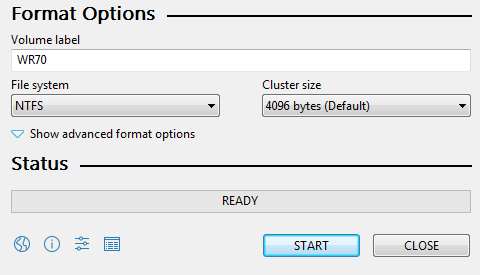 Click On START Button to start creating Windows 10 Bootable USB.
a message will appear to confirm the creation of the bootable USB Drive by clicking OK.
Please note that all data on your USB Drive will be permanently erased.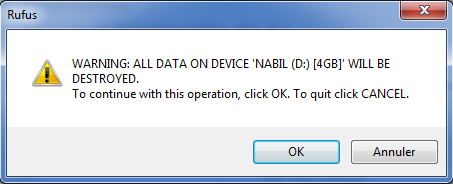 Wait during the process of creating a Windows 10 Bootable USB Drive. it will take a few minutes.
Here, your bootable USB key for Windows 10 has been created!

Congratulations, You have created successefly a Windows 10 bootable on your USB Drive using Rufus software. ?
If you plan to create a bootable USB key with several versions of Windows, take a look at this article: Create Multiple USB Disk