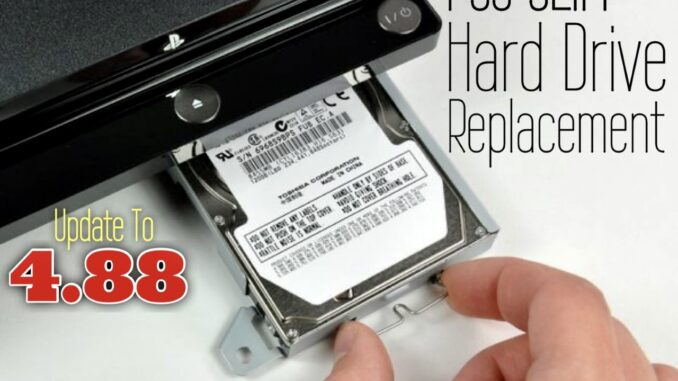 In this article, we will detail the PS3 Hard Drive Replacement method, and install the 4.88 OFW update at the end.
The additional installation of increasingly larger games, videos and demos, or if your hard drive is damaged, requires you to change your hard drive, but how do you go about it with a PS3 Slim? Come follow our tutorial to find out.
1st STEP; PS3 Slim Hard Drive Replacement:
The first thing to do is to remove the cables, then put your PS3 on its stomach.
Remove the cover located next to the sticker, you will see a blue screw appear.
Unscrew the blue screw with the small Phillips screwdriver. It keeps the hard drive in place in the console.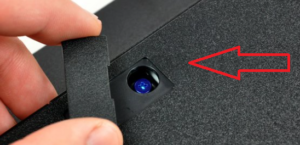 Then slide the PS3 Slim Slot Door Cover to the left as in the photo below.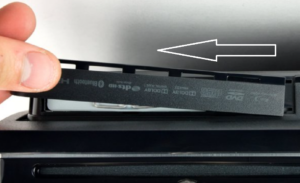 The PS3 Slim Slot Door Cover is removed. Pull out the hard drive storage cage.
Unscrew the hard drive from the storage cage.
Slide the hard drive out of the storage cage.
Replace the hard drive with a new one. You can buy 500Gb Hard Drive For 21$ from Amazon.com.
Slide the new hard drive into the storage cage, and screw the 4 screws in.
insert now the hard drive into the PS3. The storage cage makes this easier.
2nd STEP; Preparing the USB Drive:
Download the OFW 4.88 File From Here:  PS3 OFW 4.88
Connect a USB key to your computer and format it in FAT 32 mode.
Create at the root of your storage medium (USB key) a folder called PS3
inside this PS3 Folder, create another Folder and rename it to UPDATE.
Copy the downloaded Update firmware into the UPDATE folder.
Eject your USB Key from your computer and insert it into the USB port of your Playstation 3.
3rd STEP; Formatting hard drive and installing the OFW 4.88:
Once the PS3 hard drive replacement is complete, and the USB Drive is prepared with the Update File, reattach the cables and then turn ON your console. Since the console firmware is missing from your brand new hard drive, it will need to be reinstalled.
The console will format the new hard drive and then restore the firmware to the console. follow the instructions for installing the firmware and everything will be fine. The console restarts one last time and returns to the XMB.
Note: You can Jailbreak your PS3 Slim On 4.88 OFW. Click Here For More Detail
The video below shows you all the detailed instructions before: