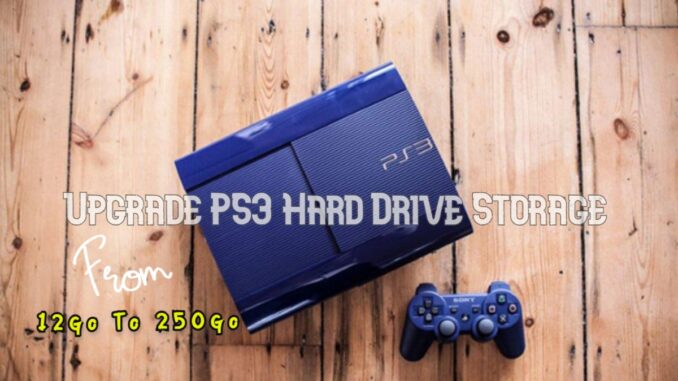 In this article, we will detail how to Upgrade PS3 Hard Drive super slim. but before we start we will take a brief idea of ​​these characteristics.
PS3 Super Slim Characteristics;
the PS3 Super Slim looks like a hybrid between the PS3 Slim and the PlayStation 3 FAT. it is smaller than the PS3 Slim, and it measures 11.4 inches (29 Cm) wide by 2.36 inches (6 Cm) high by 9.05 inches (23 Cm) deep, and it weighs a little near 4.6 lbs (2.1 kg). Sony has adopted on its PS3 Super-slim a non-motorized analog sliding game disk cover. It opens manually by sliding the cover from right to left, also by pressing the Eject button.
On the back of the PS3 Super Slim are all the following components: Ethernet, HDMI, optical output, and multi AV output, and on the front: There are two USB ports as on the Slim PS3.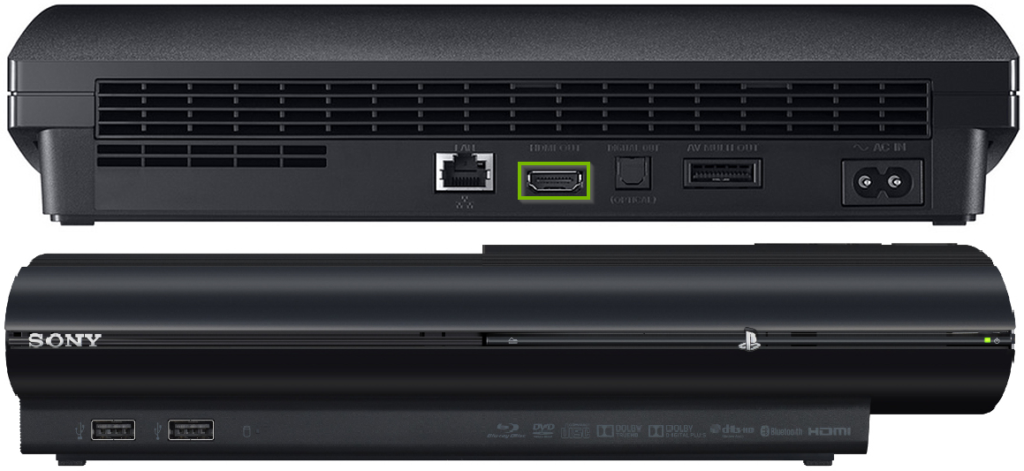 Upgrade PS3 Hard Drive Storage From 12G To 320G Or Replace it:
Updating PS3 Super Slim Storage or Replacing your hard drive is very easy. Follow these instructions for a successful procedure:
First step; Try removing the hard drive plate from your PS3 which is located on the right side of the console. Just slide it back to release it from its retaining clip.
You will find the hard drive tray of your PS3 Super Slim secured with a blue screw. unscrew this blue screw and remove the tray that contains the hard drive.
If your Console has 12G of Storage, you will not find the Hard Drive bracket. you can buy it from here: PS3 Super Slim Hard Drive Bracket
Part of this tray is a mounting bracket that is securely attached to the hard drive with four screws. You must remove all four of them using your trusty Phillips screwdriver.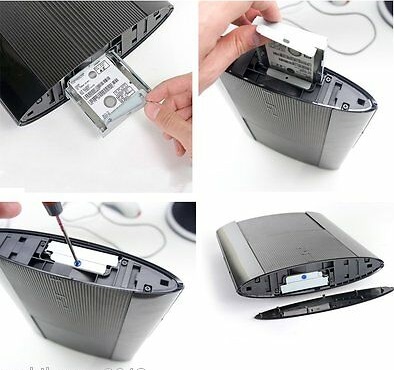 All you have to do is screw the replacement hard drive into the holder, then retrace your steps. Replace the hard drive tray, replace the screw, and then replace the hard drive cover.
Reconnect your console, after starting up your PS3, you are warned that a new hard drive has been detected, and asks you if you want to transfer all your data from the internal memory to the hard drive. you answer YES.
Copying begins and will take a while (depending on the size of the data to be copied to the new hard drive). At the end of the copy, the PS3 restarts and you can see the new storage in the settings!
More details in the video below: