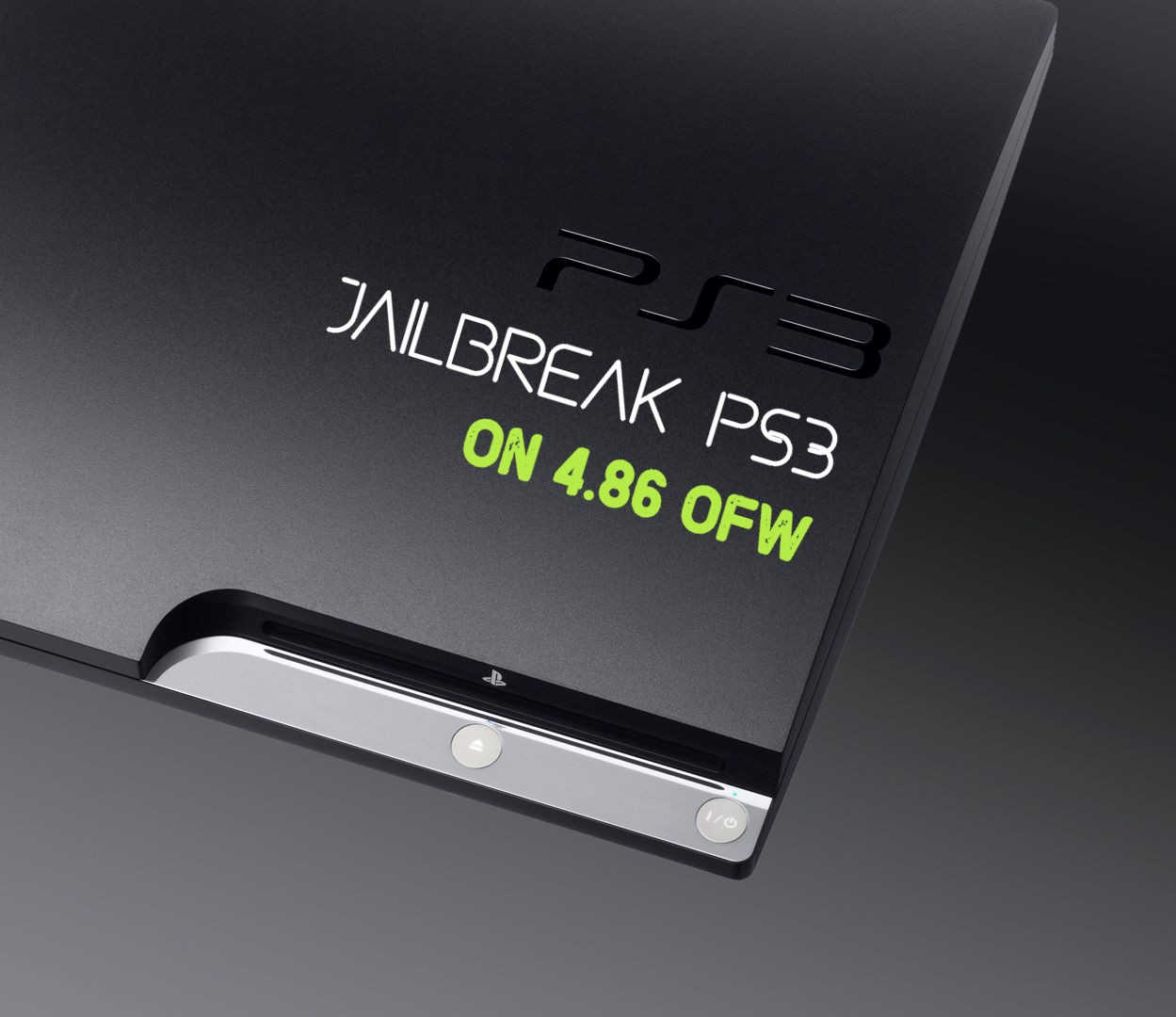 In This tutorial i will show you how to Jailbreak Your PS3 FAT & SLIM On 4.86 OFW And install after the Custom firmware CFW 4.86 Rebug
The PS3Xploit team is once again returning to the forefront of the underground scene with Hybrid Firmware (HFW) for firmware 4.85 / 4.86. Thus, CFW compatible models or those affected by HAN and HEN can be successfully released
– Playstations 3 compatible with CFW
FAT models: CECHA0x, CECHB0x, CECHC0x, CECHE0x, CECHG0x, CECHH0x, CECHJ0x, CECHK0x, CECHL0x, CECHM0x, CECHP0x and CECHQ0x
Slim models: CECH-20xxx and CECH-21xxx
– Playstations 3 No compatible with CFW
PS3 Slim models : CECH-3xxx
PS3 Super SLIM Models: 4xxx
– Prerequisites
A compatible Playstation 3
Computer
A USB Drive formatted in Fat32 mode
Related tools
Download Files From Here ;
Do not try this jailbreak on an unsupported console, because it can lead to a brick of your Playstation 3.
also note that you should not use PS3Xploit on a console already in Custom firmware, it will also be a brick assured of your console.
Also note that the Playstation 3 FAT models CECHA0x, CECHB0x, CECHC0x, CECHE0x and CECHG0x have NAND type flash memories. and All the other Playstation 3 FAT or Slim are compatible with the jailbreak, are Playstation 3 with NOR type flash memories.
Jailbreak installation : 
Step; You must first install the Hybrid Firmware HFW 4.86.1
On your USB key (already formatted in Fat32 Mode), create a folder and rename it to PS3.
Inside this PS3 folder, create a sub folder and name it a UPDATE.
Copy the already downloaded Hybrid Firmware HFW 4.86.1 and paste it in the UPDATE folder.
Rename it to PS3UPDAT.PUP
Eject your USB drive from your computer and Insert it into your PS3 and start the update process via storage device.
the installation of HFW 4.86.1 is successfully completed.
Now Open the Internet browser from the menu of your PS3.
Go to the ps3xploit.com website and select bgtoolset from the menu.
Wait a few seconds, when you hear a beep Access afterwards the flash memory manager.
CFW Compatible should be ✓ in green.
Click on the patch from the flash memory, then select Download Patch File, after Select USB Drive.
Load Now the patch file from; / dev_USB000 (nofsm_patch_4.86.bin).
Apply the loaded patch by clicking on the flash memory patch.
Restart your Playstation
Now we can install the Custom CFW firmware Rebug CFW 4.86.1
Insert your USB key to the PC, and Put the File Rebug CFW 4.86.1 in the UPDATE folder.
Eject your USB key from your PC and plug it into the USB port of your PS3 Console.
Go To Update Setting, and select Update via USB Storage, and Follow the  introductions.
You have now successfully installed the Costum Firmware CFW on your Playstation 3, Congratulation.
Follow This Video Now to Fully Understand The Jailbreak Of Playstation 3 PS3 FAT & SLIM On 4.86 OFW Process On Your Playstation 3. And If You Have Any Questions, Feel Free To Leave A Comment Below
The BG Toolset interface
BG Toolset, from developer bguerville, is a new suite of tools, built on a new PS3 operating framework and powered by a new exploit. This new exploit is compatible with all PS3 models running OFW 4.82 to 4.86 (OFW / HFW / CFW).
Some of the tools in this project offer limited functionality on non-CFW compatible consoles. For example, the Flash Memory Manager includes most of the functionality for CFW-compatible consoles, while others do not. Features such as flash memory emptying (for backup purposes) and displaying various console-specific information in real time such as IDPS, factory firmware version, and automatic detection of 'Compatibility status of custom firmware (CFW) of your console are available on both, CFW and not CFW compatible. Note that PS3 Toolset does not have PS3HEN, bguerville said it has its own plans for a HEN style solution.