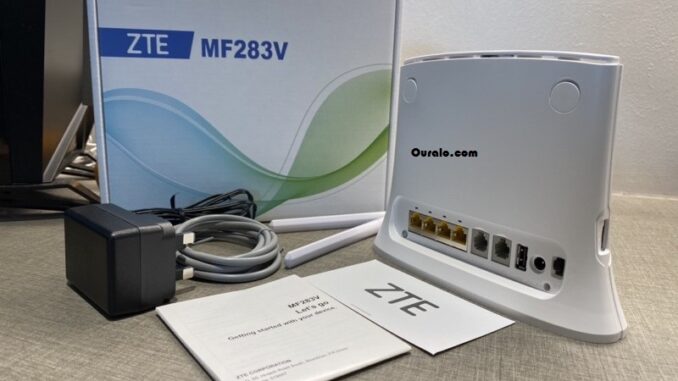 Finally, unlock ZTE Router MF283V Version is now available on Our Site ouralo.com and On My YouTube Channel Also. If your Router is Locked and needs unlocking after changing the SIM card, it can be unlocked easily using this method, which I will explain to you in the video below. Once your ZTE router is unlocked, you can then easily use the default SIM card as well as other SIM cards from your chosen network operator.
You need to unlock ZTE Routers MF283V router:
1. Download The Following File: https://bit.ly/3jRK2HT
2. USB Male To Male Cable:
The ZTE MF283V 4G LTE Routers support multimedia networks. It supports TDD and FDD networks simultaneously. The ZTE MF283V Router is Category 3 rated, which can provide a download speed up to 100 Mbps and upload speed up to 50 Mbps. This depends on the operator you are using In FDD networks, the downlink speed can be up to 68 Mbps and the uplink speed can be up to 17 Mbps for TDD mode.
How to Unlock ZTE MF283V?
To unlock ZTE Router MF283V follow this procedure :
Switch off the ZTE MF283V.
Insert other operator sim cards on the device.
Switch ON your Router ZTE MF283V.
Connect your Router to a computer with a USB cable Male to male.
Download this file and unzip it: https://bit.ly/3jRK2HT
Follow the other procedures in this video below. It is very easy to apply them.
If you have difficulty, do not hesitate to write me a comment here or on the youtube channel.
The Router ZTE MF283V is an Indoor CPE/LTE router, that can support the TD-LTE Band 38(40), and FDD LTE Band 1,2,4(3),5,7,8,12(13,17,20), and DC-HSPA+ 850/900/1700/1900/2100MHz. It features Wi-fi: 802.11 b/g/n and speeds up to 300Mbps. It can provide the internet up to 32 wireless users simultaneously.