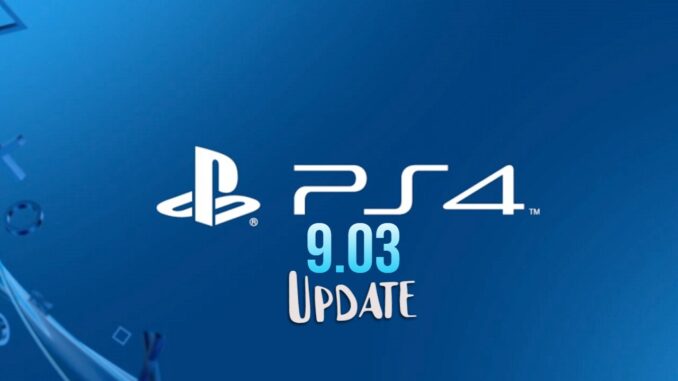 After the official release of the new update for the PlayStation 5, the turn has come for the PS4 console to have a brand new 9.03 OFW firmware. Thus, when you turn on your PS4, you will find a small message informing you that a new update version 9.03 is available for download. What's new in this new OFW? honestly, not much to note, we are only entitled to "system performance"
Sony has officially released the new Official 9.03 OFW for PS4. It is available for download today. This Official PS4 Firmware 9.03 which weighs almost 490 MB, improves system performance.
You can install the new Official Firmware 9.03 OFW of the PS4 by selecting Settings – System Software Update – after that you will have the possibility to download and install version 9.03 OFW.
To install the OFW 9.03 on your Console using a USB key, follow these instructions:
 Connect a USB key to your PC and format it in FAT32 mode.
On the root of your key, create a folder named "PS4" In this folder, create another folder named "UPDATE".
Download the update file PS4 OFW 9.03 and save it in the "UPDATE" folder. Save the file as "PS4UPDATE.PUP".
Eject your USB from the PC and plug it into your PS4 console.
Turn on your PS4 in safe mode. to do so, hold down the power button, releasing it after the second beep.
Select Safe Mode Option 3: Update System Software.
Select Update from USB Storage device> and click OK.
Sometimes you encounter problems and difficulties with installing the system software update of your PS4 console, please visit the Repair and Replace diagnostic tool on the official Sony website for further clarification and to obtain additional steps and arrange a repair.