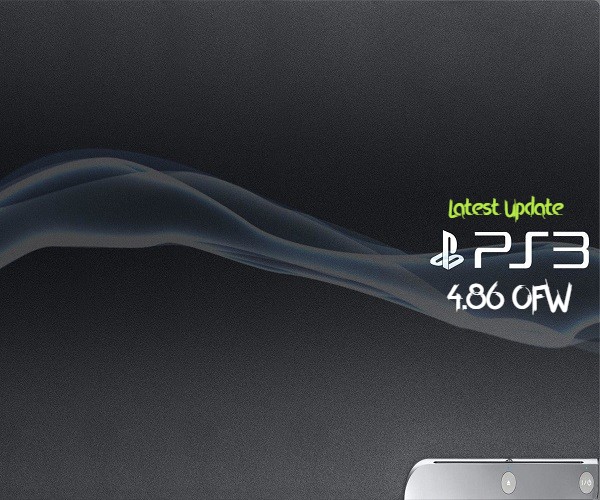 Update PS3 via USB Drive is possible Now. Carefully follow the instructions explained in this tutorial to successfully update your Playstation to firmware 4.86, 4.87, or 4.88.
To check the Software version on your Console PS3:
Go To Settings.
Then System Settings.
Select System Information.
The version of the System software on your PS3 Console appears in the System Software field.
Before downloading the system software update, please read the System Software License Agreement carefully to make sure that you understand its terms.
To Update PS3 to 4.86 OFW, there are two ways to update your console:
The first is to update your PS3 by the internet to the latest Official firmware from Sony.
The second is by using USB Storage.
To use the second method to Update PS3 Via USB to 4.86, 4.87 or 4.88 OFW via USB Drive, follow the Steps below :
Download the update file that you want to install on your PS3: PS3 OFW 4.86  or  PS3 OFW 4.87 or PS3 OFW 4.88
Connect a USB key to your computer and format it in FAT 32 mode.
Create at the root of your storage medium (USB key) a folder called PS3
inside this PS3 Folder, create another folder and rename it to UPDATE.
Now Copy the downloaded Update firmware Into the UPDATE folder.
Eject your USB Key from your computer and insert it into the USB port of your Playstation 3.
In the menu of your Playstation 3 Go to System Settings, Puis System Update, and select Update by Storage Media.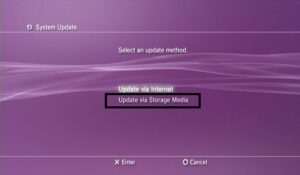 The Update of Your Playstation 3 to 4.86 OFW is launched, and Your Playstation 3 is Updated Now With Success. In the video below, you will have these instructions well explained and detailed.
Note: the jailbreak of Playstation 3 on version 4.86 OFW is also available on our Website.
if you have a FAT or Slim PS3: Jailbreak Your PS3 on OFW 4.84 
Compatible FAT models With Jailbreak and installation of Custom Firmware 4.86 CFW : CECHA0x, CECHB0x, CECHC0x, CECHE0x, CECHG0x, CECHH0x, CECHJ0x, CECHK0x, CECHL0x, CECHM0x, CECHP0x and CECHQ0x
Compatible Slim models: CECH 20xxx and CECH 21xxx
     2. if you have a Super Slim or Slim PS3 with the following models: Jailbreak and install HEN on PS3 with OFW 4.86 
Compatible models With the installation of PS3 HEN :
PS3 Slim models : CECH 3xxx
PS3 Super SLIM Models: CECH 4xxx
Some important remarks:
You will need to update the Playstation 3  system software to OFW version 4.86 to enjoy some software and games.
Avoid updating your console using data other than official update data provided by Sony Interactive Entertainment over a network or on disk.
also avoid updating by using methods other than those described in the product documentation.
If you update using data from another source, using a different method, or using a Playstation 3 system that has been modified in any way, the Playstation 3 system may not function properly and be unable to install the official update data. Any of these actions may void your Playstation 3 system warranty.
You may lose access to warranty and repair services provided by Sony Interactive Entertainment.