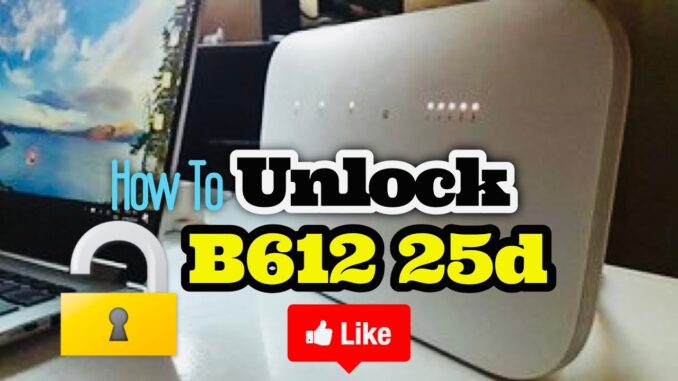 This article aims to explain how to Unlock Huawei B612s-25d Router in a simple and efficient way. To succeed in the Unlocking procedure, be sure to carefully follow the instructions listed here and on the video below.
Huawei B612s-25d Router is a new 4G Wireless Gateway that integrates LTE access and High-Speed Ethernet uplink, which provides users with flexible and diverse data access and voice services. Huawei B612s-25d Smart Hub connects up to 32 Wi-Fi-enabled devices without sacrificing connection quality or speed. With LTE Category 6 support, Huawei B612s-25d Smart Hub is advanced-enabled by LTE, with download speeds of up to 300 Mbps and upload speeds of up to 50 Mbps – making it the smart hub. perfect for any workplace. The Huawei B612s-25d Smart Hub also supports up to 4 wired connections such as desktops, laptops, tablets, smart TV and other devices through an Ethernet connection.
To Unlock Huawei B612s-25d Router:
Download Files From Here:


Solder the USB Cable to the Router Huawei B612s-25d:
Open Huawei B612s-25d Router Cover, by opening the 4  screws of the Router.
Find a USB cable that you do not need and leave the half that contains the head (USB Port) that goes into the computer and cut the second half.
This Cable contains four wires, we often find Colors: Red – White – Green – Black
Solder This wires to the Huawei B612s-25d Router and respect the color classification as shown in the picture below: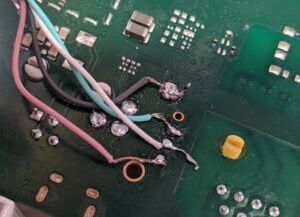 check that the wires are well soldered and that no wire touches another wire, to avoid the problem the computer not recognizing the router through the USB cable
Before continuing the instructions, I invite you to carefully watch this video below, to fully understand what we have detailed on this article. and do not forget to download the necessary files from the link at the top
Convert the router to Factory Mode
To convert the Huawei B612s-25d Router to factory mode so that we can Unlock the router, connect the two points shown in the picture below with a piece of metal that conducts current, such as a screwdriver. You can also Soder them temporarily.