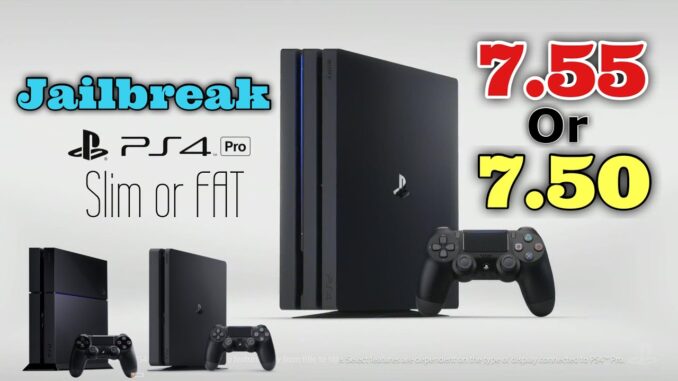 PS4 7.50 and PS4 7.55 OFW Jailbreak is available Now! Intense day for Playstation World. The complete jailbreak for firmware PS4 7.50 OFW And PS4 7.55 appeared and which will allow us to obtain a read/write authorization on our Playstation 4.
Note; You Can Download PS4 7.55 OFW Update From This link: From Here.
So If you're in 7.55 or 7.50 OFW, the First Step disconnects your console from the internet. Then Go to Settings -> system -> automatic download, and uncheck all options.
To Update Your PS4, two methods are possible:
On Your Computer, After Downloading the 7.55 firmware, Pluging Your USB on Computer. Inside the USB Racing, make a New folder called "PS4". And Inside that folder, make a second one called "UPDATE" and place the firmware file downloaded in there ( remember to rename the file to PS4UPDATE.PUP ) After, Unplug your USB Drive from computer and connect it on your PS4 and apply Update from PS4 MENU .
You Can also Update Your PS4 To 7.55 Using Safe Mode, You can do it by following these steps; Turn off your PS4 system. Start it up by holding the power button. It will beep the first time you press and hold it, but wait for the second beep (while still holding the button). Your ps4 will be in recovery mode and will ask you to plug in your controller with a cord. Plugin the USB and go down to the update option. Choose update from USB and then follow the instructions.
Now your ps4 is on firmware 7.55! Open internet browser, and Put below address on your browser address: https://night-king-host.github.io/75XV15/
Click Load Mira (7.55) and wait for the success message, and Make sure you select 7.55 Mira for 7.55 system! ( you will repeat this several times )
Once your PlayStation 4 screen goes dark for a dozen seconds. You can check your jailbreak by select the Setting → debug setting.
The Video Below shows you these procedures to simply jailbreak PS4 On 7.50 or 7.55 official firmware.
if You have PS4 On 7.02 OFW don't Update it to 7.55